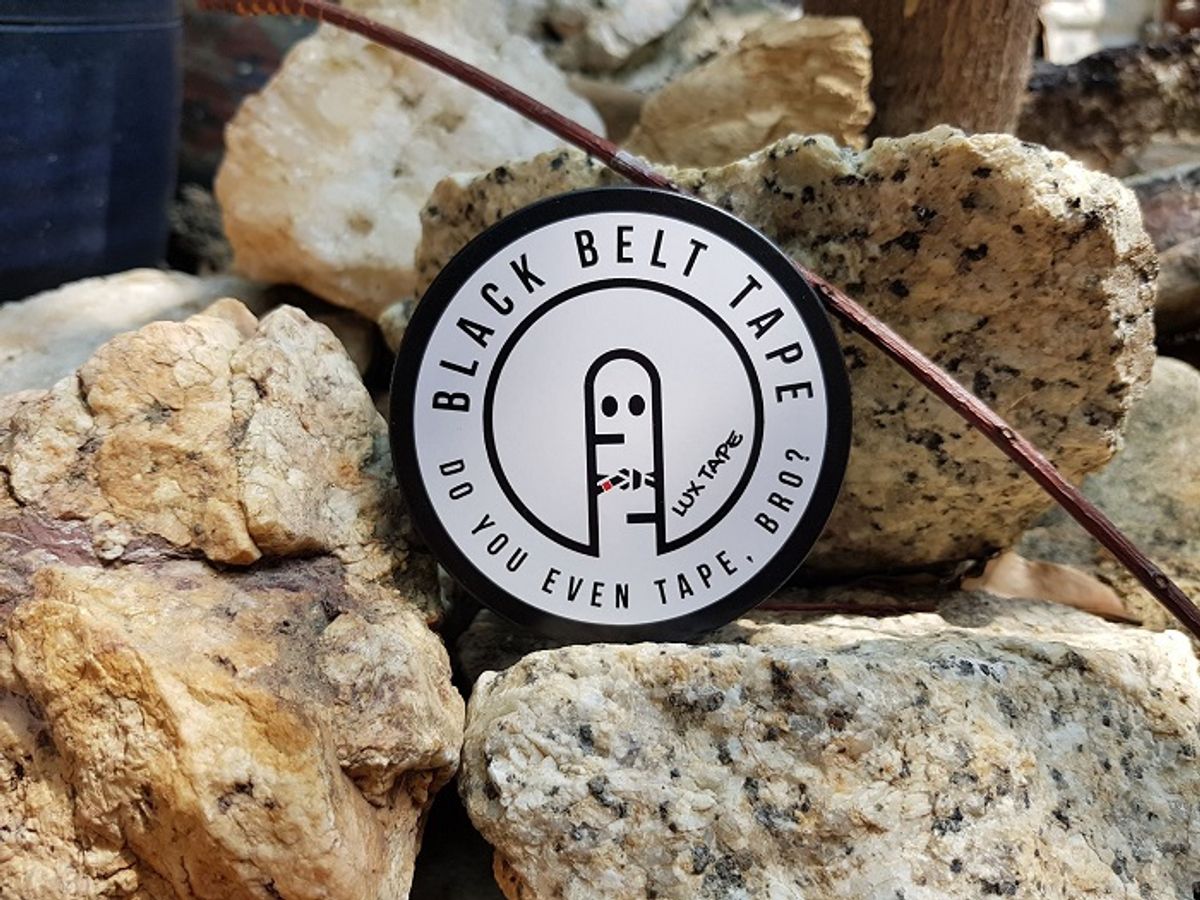 "Let's hear it from our co-founder, the man who made Black Belt Tape possible- Raymond Tan"
Combat sports have been a part of me since I was young. I started watching professional wrestling while believing it was real & thinking that UFC in the early days was fake. I remembered enrolling in my first Taekwondo class & wanting to train so badly but it was disapproved by my parents. Fast forward to my adulthood, I recalled streaming my very first UFC 104: Lyoto vs Shogun. Right after that, I was searching for a place where I could learn MMA. Too bad, finding a school that taught MMA back in 2009 was not possible but I managed to find a kickboxing & Muay Thai school instead. During the early days, I would find some other teammates of mine and we would drill Brazilian Jiu-Jitsu (BJJ) moves right after the kickboxing class. If we were lucky, sometimes there would be a Blue Belt that will drop by to spar with us & teach us some cool moves.
A few years later, we founded a fight team & opened our own academy. I managed to secure some professional fights in one of the biggest MMA organizations in the world.
When I retired from MMA fighting, I took some time off to rediscover myself but I still solely train BJJ to stay fit. Since I have my own gym, back then, I will show up for a BJJ class at my convenience.
A triggering point that drove me to train BJJ consistently was when I started to notice my teammates progressing & getting better each day. Hence, from that point on, I have decided not to skip any class anymore.
My consistency have gotten me my purple belt & I even managed to compete & won the Gold during my last competition in Japan. Training in Gi can be painful for my fingers especially when it comes to gripping the lapel. I remembered when one of my teammates shared his experience on how badly his finger arthritis as an after effect of vigorous Gi trainings. As a preventive and protective measure, I then decided to purchase finger tapes, which I must admit, was not cheap.
For a BJJ practitioner, our training expenses typically include gym membership, gi, rashguard, physio, finger tapes & many others. It is definitely not a cheap hobby. Since I am using finger tapes a lot to protect my fingers, I decided to source for a more economical alternative, which led me to co-found, Black Belt Tape. The goal is to provide reasonable or I would say a good quality & cheaper finger tapes.
How did the name Black Belt Tape, come about?
Aside from owning a gym, working a 9-5 job, I am also a personal finance & investment blogger who blogs at Black Belt Millionaire. It is my dream to be a BJJ Black Belt someday & to retire a millionaire.
Right now, aside from having a lifetime membership in my own gym, I will also have a lifetime supply for my own finger tapes. Being a martial artist, I would like to also do my part to give back to the community. My vision is to help potential athletes to compete in tournaments & providing the best possible training with the best coach. I hope you guys can support the Black Belt Tape journey & hopefully you guys can try Black Belt Tape soon.