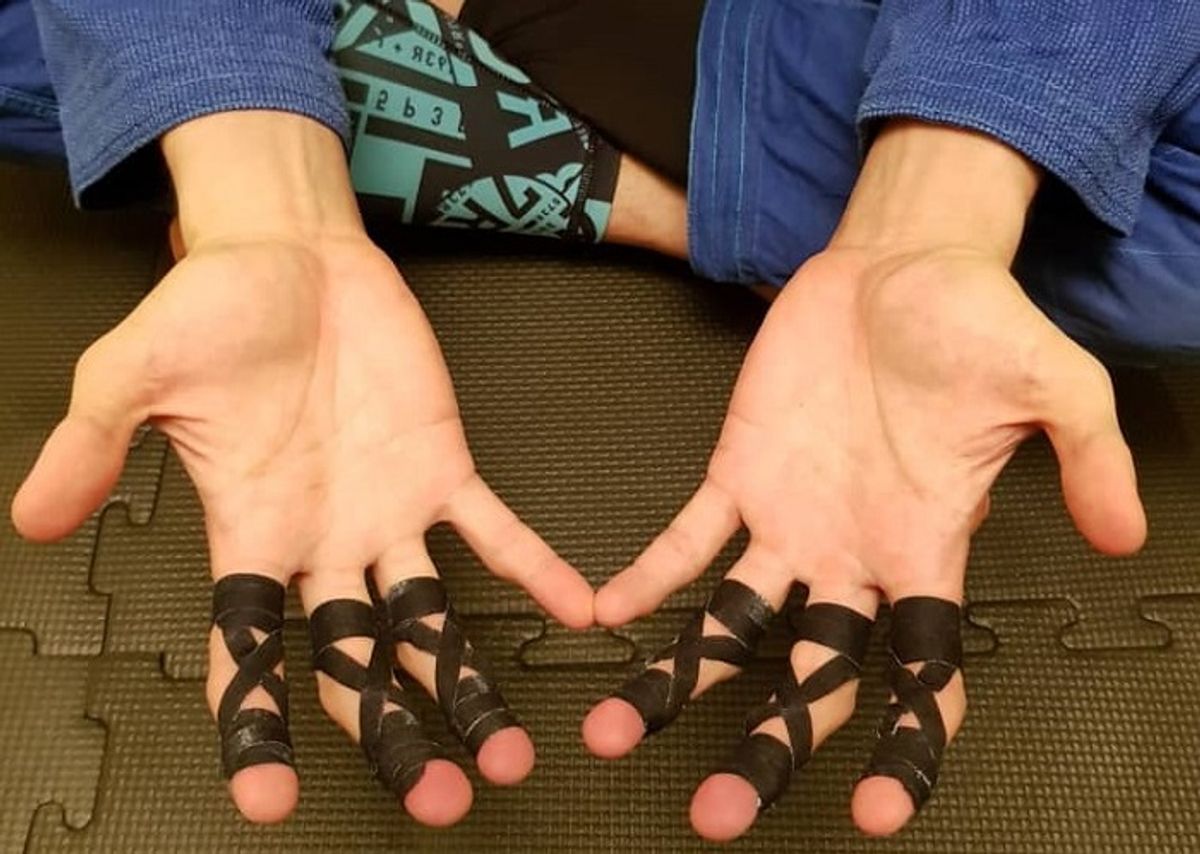 Taping your fingers is important for BJJ but are you taping it right? It is an important skill for you to have to ensure your fingers are protected. There are many ways to tape your fingers & each method serves similar purpose to provide you the best comfort & protection to your fingers.
Personally, I prefer to tape my finger not too tight as it may cause discomfort on my fingers but in one of the videos that I watched by Keenan Cornelius, he mentioned that the movement of your fingers will make you feel better if your taping is too tight.
In the following video, I will be sharing Three Different Ways To Tape Your Fingers. For competitions & trainings, I prefer to tape it as Method 2 as I find Method 1 to have the same comfort & effect as Method 2 but Method 1 will use more tape. Method 3 involves taping both fingers together to protect one of your injured or weaker fingers. You may also notice that I am taping at the top of my finger joint up to my nail as I find that side of my nail & skin usually comes off each time I roll. This is also to protect my skin from peeling aside from protecting my fingers.
Hope you guys enjoy the video.